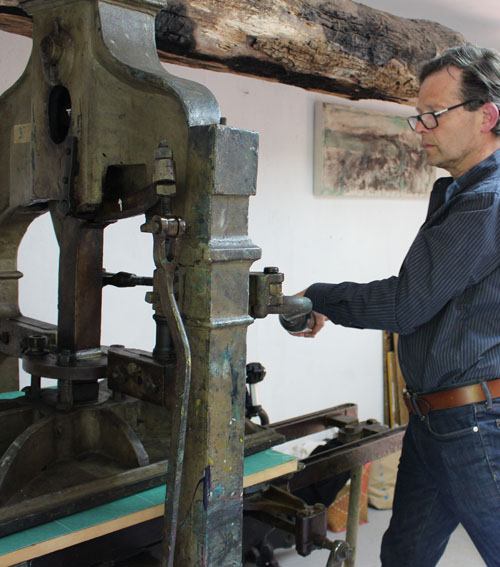 Simon Bor is a writer, printmaker and multi-award-winning children's animation producer of over twenty series for television. Honeycomb Animation, the company he ran with Sara Bor, produced programmes for BBC, ITV, Channel 4, Channel 5 and Nickelodeon in the UK and WDR, ZDF and RTV in Germany, which have been sold to over a hundred countries worldwide.
Simon was introduced to printmaking at the Cambridge School of Art and St Martin's School of Art before joining the Animation course at West Surrey College of Art and Design, Farnham. He was awarded an MA in Professional Writing at Falmouth University in 2014. For several years, he lectured and advised on pitching to MA animation students at Central Saint Martins.
He is currently writing a Fantasy Noir novel and has written and illustrated a humour book. His prints are shown at exhibitions, galleries and art fairs. His latest body of work is 'The Venues', featuring the early gigs of Bowie, Beatles and Sex Pistols, amongst others.