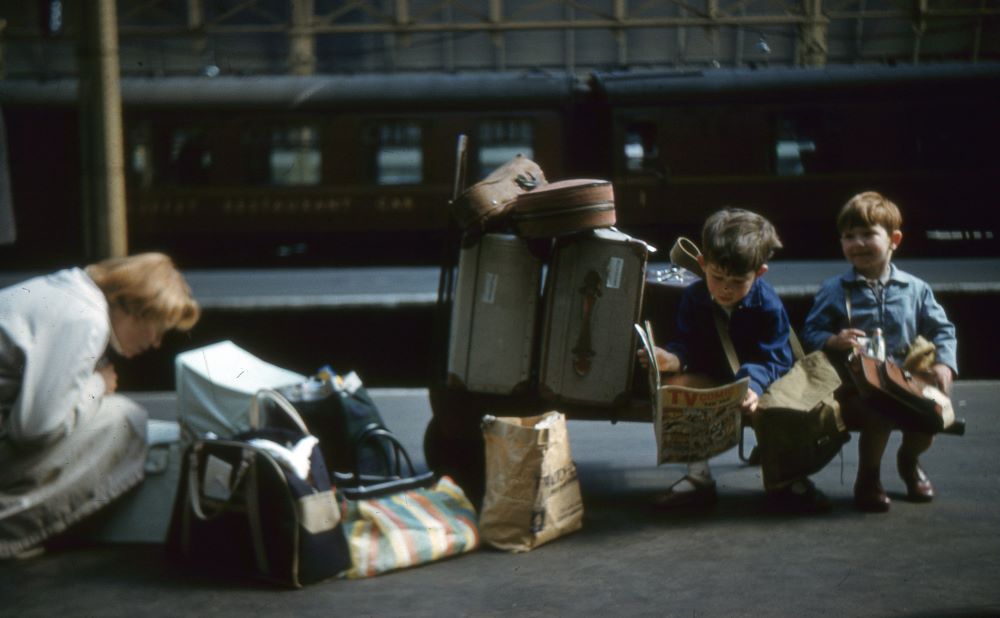 I recently started looking through a box of slides that belonged to my father. This one stood out as it brought back so many memories of our summer holidays in the early sixties. As we lived by the sea, we exchanged houses with families from London, staying in homes in Putney, Hampstead and Finchley.
It was on these holidays I watched as much television as I could. We didn't have a telly in Aberystwyth, though my father would sometimes hire one for short periods in the summer so that he could watch cricket.
Many of the TV programmes I watched on these holidays in London were featured in TV Comic. It had cartoons like 'Popeye', but my favourite strip was 'Supercar'. This was soon followed by another Gerry Anderson puppet series, Fireball XL5, which I never actually saw on TV, but knew all the characters from the strip in TV Comic, and later TV21 when 'Stingray' and 'Thunderbirds' became big hits, and a black and white TV became a permanent fixture in the Bor household.
This period coincided with the 'Doctor Who' strip starting in TV Comic and 'the Daleks' getting their own in TV 21. A golden age for the British comic strip and television and the inspiration for my career in children's television.
Share this: