BritBox is streaming the first episode of Wolves Witches and Giants. You can relive Spike Milliagan's wonderful narration in this award winning series first broadcast on ITV.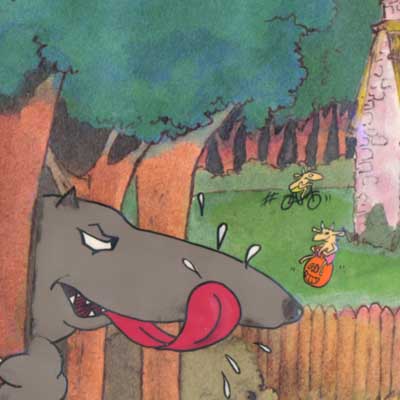 The Wolf and the Seven Kids was the pilot episode for the show, part funded by CARTOON, then part of the EU's MEDIA programme, and revealed to television buyers at CARTOON FORUM, when it was held in Inverness.
The show originally ran from 1995-9 in four series and three Christmas specials. It was later revived on the CITV channel. It sold to over a 100 territories, including Disney Channel US. It won the Royal Television Society's Best Children's Series 1995.
Share this: