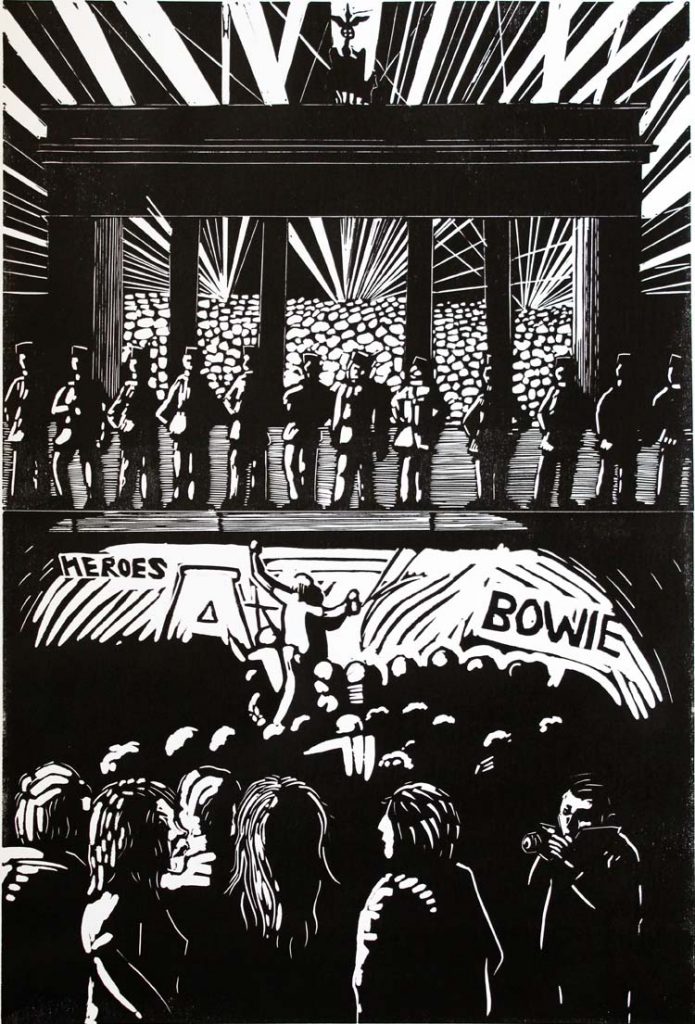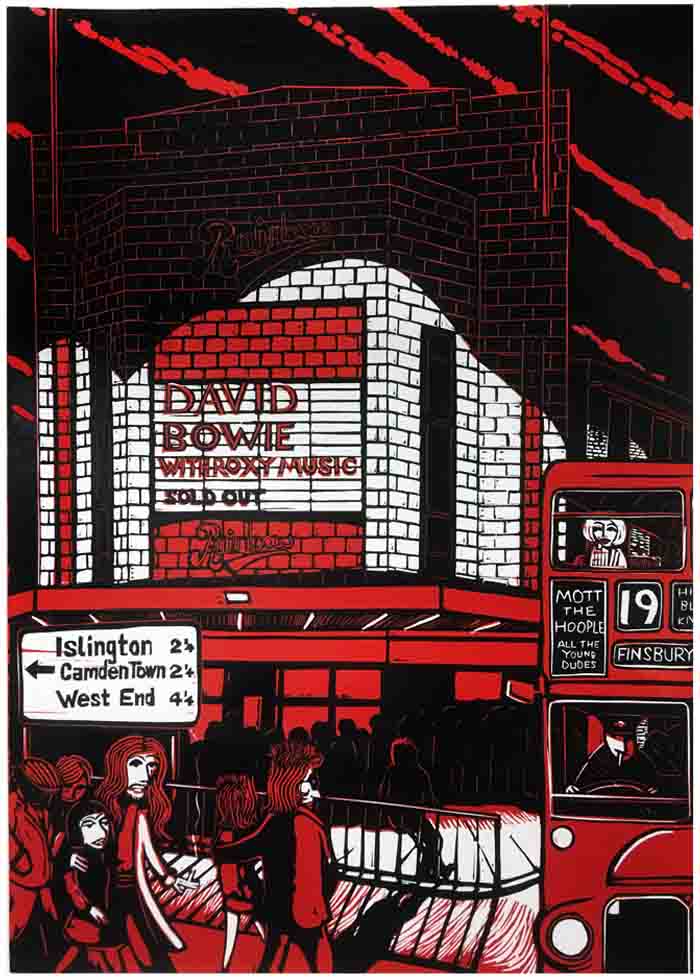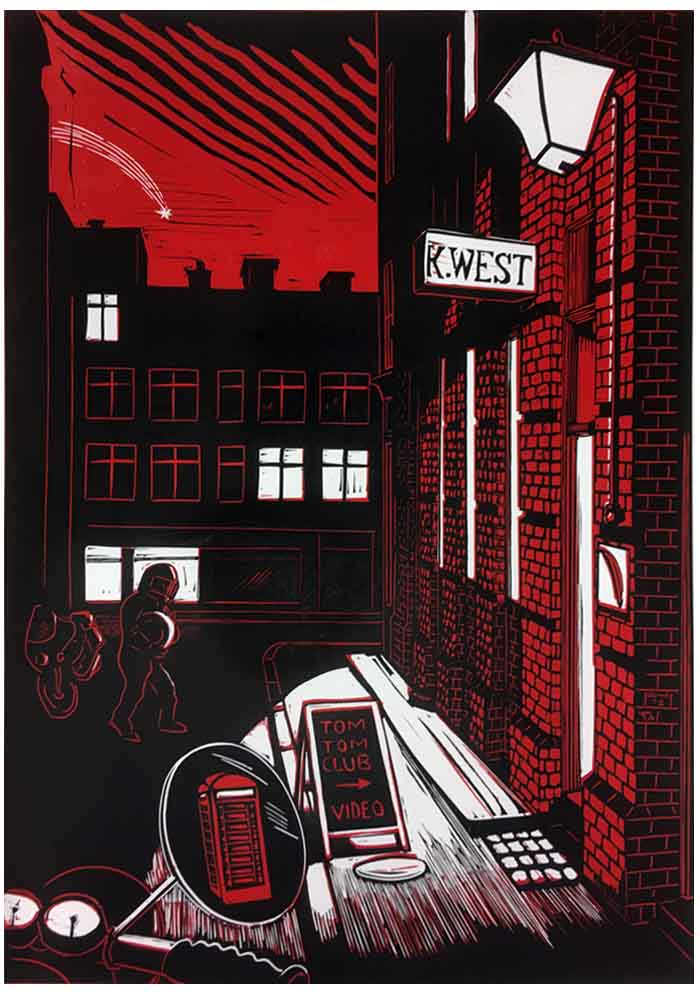 The latest print my 'Venues' series completes the trilogy of Bowie inspired images. '1987' features the concert performed by Bowie on the West Berlin side of The Brandenburg Gate.
The wall was still standing when Sara and I first visited Berlin in 1989. It had been breached in several places and Checkpoint Charlie had been open for a couple of weeks and we were able to drive into an East Berlin still showing the scars of allied bombing from World War 2. The Bowie concert of 1987 has been credited as one of the many catalysts for the fall of the wall.
The Bowie Trilogy is a series within a series. '1972' features the Rainbow Theatre, where Roxy Music supported Bowie in his Ziggy Stardust guise. Unfortunately, I was a little too young to travel up from Cambridge to attend this concert, but the Rainbow was the first London venue I visited when a friend and I saw Roxy Music during their 'Country Life' period. A couple of years later, I was able to see David Bowie in his Thin White Duke incarnation.
In 1981 I was working freelance for various London animation studios, including Cucumber Studios who made the Genius of Love video for Tom Tom Club. Their studio was also the location for The cover of Ziggy Stardust.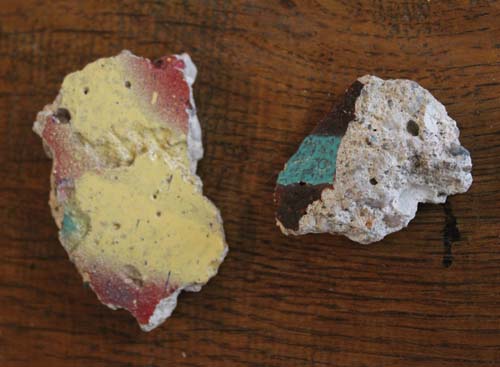 Share this: