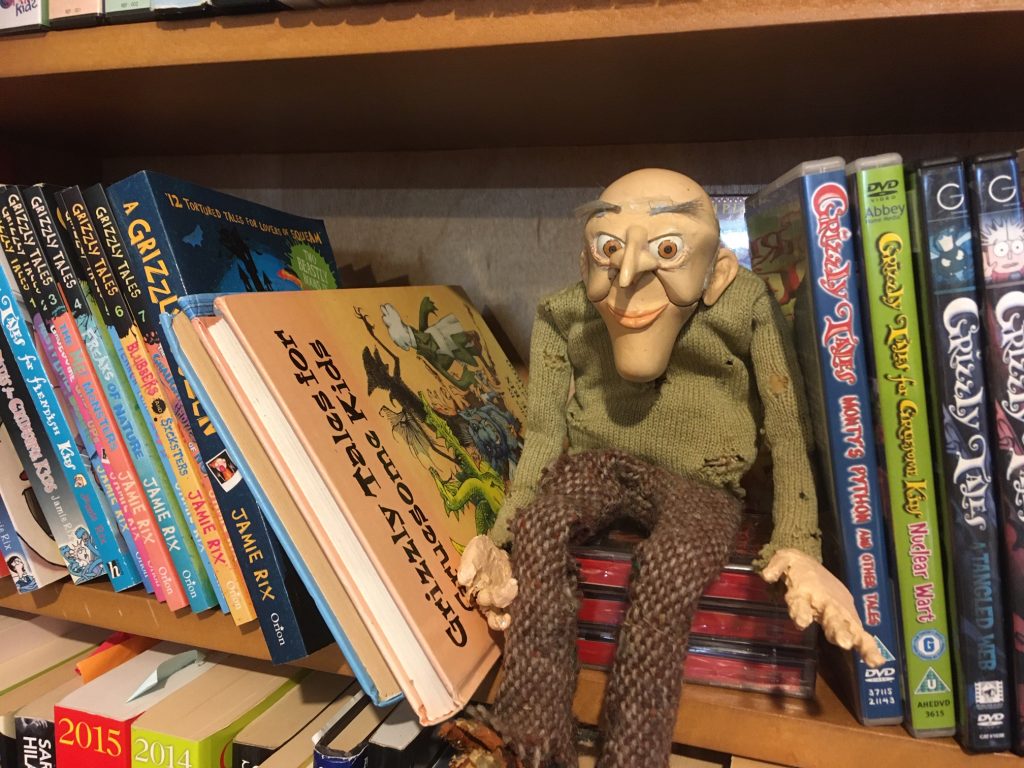 In the early nineties, Honeycomb Animation, the company I ran with my partner, Sara, was moving from London to a converted barn in Devon, so we took on a London based consultant to help us with our new project, Wolves Witches & Giants. One of the first meetings she had was at the new ITV company, Carlton Television, which had just replaced Thames as the weekday London franchise holder.
'I've just met the man I want to marry,' our consultant had said after her meeting with Michael Forte. On meeting Michael, ourselves, her pin up, turned out to be a bit of a comic, mimicking his rival children's commissioners and recounting amusing stories about his days producing Saturday morning telly.
As it happens, he didn't go for Wolves, Witches & Giants, though he was later to inherit it once Carlton had taken over rival ITV company, Central Television, who had subsequently backed us. As we were leaving, he said; 'Look, I like what you guys do. Have a look at this book. Get in touch with the author, and see if you can come up with something.' The book was the Smarties prize winning, Grizzly Tales for Gruesome Kids by Jamie Rix.
What attracted Sara and I to Jamie's Grizzly Tales was that it broke the rules. It was dangerous. Almost all the children featured in the stories came to sticky ends, but there was always a strong moral behind their downfalls. The Barber of Civil who cut out children's tongues, not the whole tongue, of course, just the bits that were rude to their parents and teachers and The Spaghetti Man, roamed the streets, searching for children who wouldn't eat their supper and turning them into pasta.
After four series of Wolves Witches & Giants, we entered into a development deal with Carlton to find its successor, and seven years after our first encounter with Jamie Rix's creations, the first series of Grizzly Tales aired on ITV.
Grizzly Tales on TV: an award winning, ratings hit.
Grizzly Tales for Gruesome Kids ran for eight series and a New Year half hour special between 2000 to 2012, first on ITV and later Nickelodeon and Nicktoons. By its fourth series, it was consistently the highest rated animated show on UK television. On its move to Nicktoons, only Sponge Bob pulled in more viewers for the channel and it was a regular top ten entry for CITV when it returned to the channel for reruns. It won many awards including two British Animation Awards, Best series at Cartoons on the Bay and the Broadcast Award for Children's series and it was nominated for a BAFTA no less than seven times.
This year, the book celebrates its thirtieth anniversary, and our TV series its twentieth. For me, the Grizzly journey started in Michael Forte's office in 1993, and the reading of the hardback edition of the first Grizzly collection, which still sits on my bookshelf.
Share this: